Session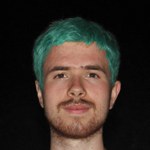 Computer Science Student
Santiago de Compostela
Behind the scenes of Wagtail's search
Search capabilities are one of the most important parts of any website. In this talk, I'll guide you over how to do a standard setup of a search backend in the Wagtail CMS on an example test website. We'll start from scratch, and build from there.
Throughout the talk, we'll also explore the way search is internally implemented, to better understand its capabilities and limitations.
Come jump right into the world of searches, and "find" your way to index your contents and make them available to your users!