Session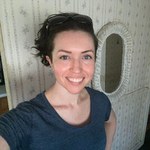 Senior Software Developer
RocketBuild
Practical Blockchain for Python Developers
Have you been curious about blockchain development and interested in trying it out?
Outline
This talk will cover the basics of blockchain and smart contracts for the first few minutes.
We will cover how to interact and pull information from a blockchain with web3.py.
Finally, we will talk about how to build applications on the blockchain using Python.
At the end of this talk, you will leave knowing how to run a local, test Ethereum blockchain and build Python applications to interact with it.