Session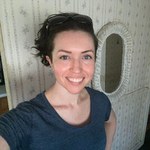 Principal Software Engineer
Relevize
Practical Intro Blockchain for Python Developers
Are you curious about blockchain development and interested in trying it out?

Outline
The first part of this talk will cover all the basic elements of the inner workings of blockchain. To demonstrate this, we will be building a blockchain from scratch in Python.
Next, we will cover how to connect with, retrieve, and store information with a test blockchain using web3.py and related libraries.
Finally, we will talk about some of the specifics for how to build applications on the blockchain and build a few apps to demonstrate how everything fits together.


At the end of this talk, you will leave with:
An understanding of all the basics of how blockchains work.
Knowing how to run a local, test Ethereum blockchain.
A basic knowledge of web3.py and how build Python applications on the blockchain.